Auction Date:
September 25 & 26, 2021
Van Eaton Galleries is proud to present, "It Came From... Van Eaton Galleries!" an exhibition and auction of over 1,000 artifacts of popular culture and Disney history.
Highlights of the auction include The Simpsons memorabilia from the personal collection of Nancy Cartwright, the voice of Bart Simpson. Nancy's items include rare animation cels, a custom The Simpsons pinball machine, and other collectibles relating to the show. The sale of these items (lots 310-337 in the catalog) will benefit the Know More About Drugs (KMAD) Alliance, of which Nancy is a founding member. KMAD helps parents and caregivers understand the risks of prescription drugs to help equip them with the information needed to make informed choices. For more information please visit www.KnowMoreAboutDrugs.org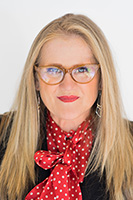 The auction also includes an incredible collection of vintage sci-fi posters including such titles as Forbidden Planet, Creature from the Black Lagoon, Star Wars, Invasion of the Saucer Men, and many others.
Additionally, the auction contains a wonderful assortment of Walt Disney Studios & Disney Parks items including Walt Disney signed documents, a 1940s studio animation desk, a hand-painted Haunted Mansion Stretching Portrait, and much more.
Scroll down to browse a digital version of the catalog,
and to order a physical catalog.